Where to use FreeWiFi?
Cafe or restaurant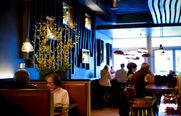 What is the client doing while waiting for the order to be served?
Clients of a restaurant always turn on their gadgets and connect to the Internet while waiting for their orders to be served. It is hard to imagine now a cafe or a restaurant without free WiFi access.
Not only clients of restaurants like free WiFi, but also residents of the neighboring houses, drivers of parked cars and passers-by.
Hotspot "Free WiFi" access control system for cafes and restaurants make it possible to restrict time access and display your advertisement to anyone who has connected to the network.
Hotel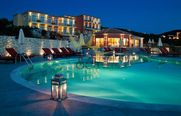 Tourists prefer hotels with free WiFi.
Tourists are always roaming when they come to other country; free WiFi gives them opportunity to keep in touch with their families and colleagues.
Hotspot WiFi access control system allows to address to guests of the hotel and advertise additional services.
Besides, Hotspot FreeWiFi system makes it possible to advertise one's hotel in targeted regions only in selected places.
For example, the hotel is in Rome, so display the advertisement of your hotel in the restaurants of Berlin.
Beauty salon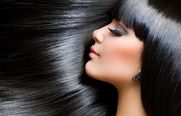 Beauty salon clients highly appreciate hotspot system "Free WiFi".
It will not be so tiring to wait long any more. And there will be an opportunity for a beauty salon to advertise services not only to visitors but also to everyone who connects to WiFi.
Such salon advertising will be displayed in targeted city's districts to attract new clients.
Medical center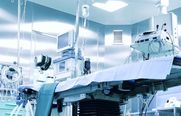 Visitors are waiting their turn.
Provide access to internet hotspot "Free WiFi" system and display advertisements of special offers.
You can also display advertisements of your medical center at car-care services, shops, SPA and fitness centers, cafes, restaurants.
Cruise liner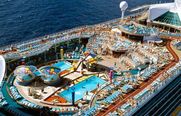 Cruise liner passengers need access to free internet hotspot (WiFi).
Provide passengers with an opportunity to connect to free hotspot WiFi – FreeWiFi system and get an opportunity to advertise additional services that are available on the cruise.
You can also display your advertisements in FreeWiFi network. Set regions and places where to display your advertisement to improve efficiency.
In beauty salons you can set advertisements of cruises across hot places, while in medical centers – advertisements of cruises across ecologically safe places on earth.
Car-care service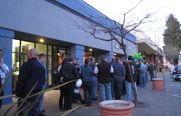 The client is waiting for his car to be repaired.
Display advertisements of additional services and special offers.
Advertise sports cars in fitness centers.
Shopping center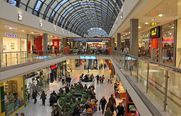 Thousands of people can see your advertisements.
Inform the visitors about promotion actions and special offers at page which will open when somebody connects to FreeWiFi network.
Display advertisements of your shopping center so many times again in all neighboring public places: cafes, bars, fitness centers, showrooms.
Bar/Open air party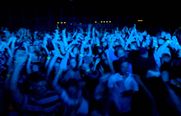 Visitors to a disco need Internet hotspot for free WiFi.
Provide them with such an access, as well as other residents or passers-by who stay in coverage area of free WiFi – FreeWiFi.
But before connecting to the Internet they will see your and your partners' advertisements; they advertise those types of business which are not blocked in settings (for example, other discotheques/bars).
Your advertisements will be displayed in the network of partners; a person waiting for his car from the neighboring car service is likely to visit your disco or bar.
Conference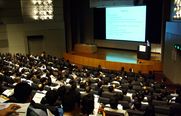 10, 100, 1000?
How many people will attend the conference and connect to free WiFi network? Display announces of planned events for them!
And just as many people will see your advertisements in the partner network with free WiFi system installed for visitors – FreeWiFi, not in competitors' networks, but displayed by conference organizers.
Public place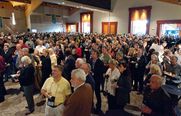 Are there thousands of customers? Do you want them to see advertisements?
You can install free WiFi system in any public place and get the most powerful marketing tool of audience interactivity.
Tell your customers about all services available!